See on Scoop.it – Mental Wellbeing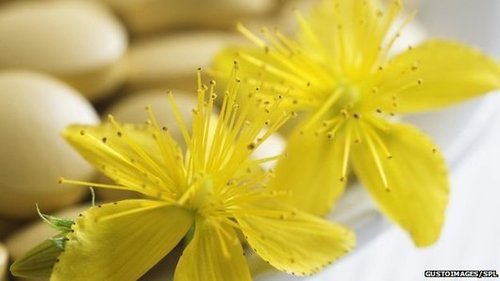 Kevin Friery's insight:
Although the article says St John's Wort is taken by some as a herbal medicine for anxiety, it is actually far more frequently used as a self-medication for depression. The idea that it might interfere with contraception in people who are already feeling depressed is worrying – and this is by no means the first evidence that St John's Wort is not a safe compound. Again – the idea that something is 'Natural' so it must be 'good' needs challenging; there are any number of natural substances that are lethal, and most of the ones that are curative are called "Medicine". If in doubt, ask your doctor or a pharmacist.
See on www.bbc.co.uk